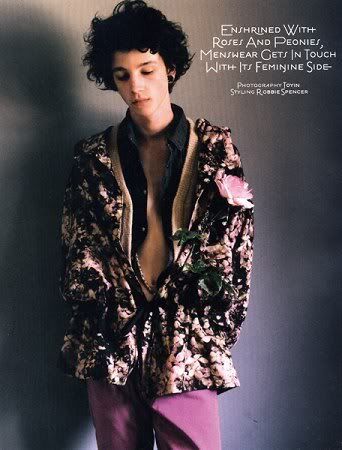 I have a juvenile obsession with a model. He's just so pretty and I'm as jealous as a small boy has just been refused entry to the Zoo because of a drinking habit that saw him thrown out last week when he trundled through the Lion pen shouting obscenities about "Simba's mum".
I'm determined to have a proper jaw. I liked his hair so I sort of copied it.
And I probably shouldn't envy 17 year olds.